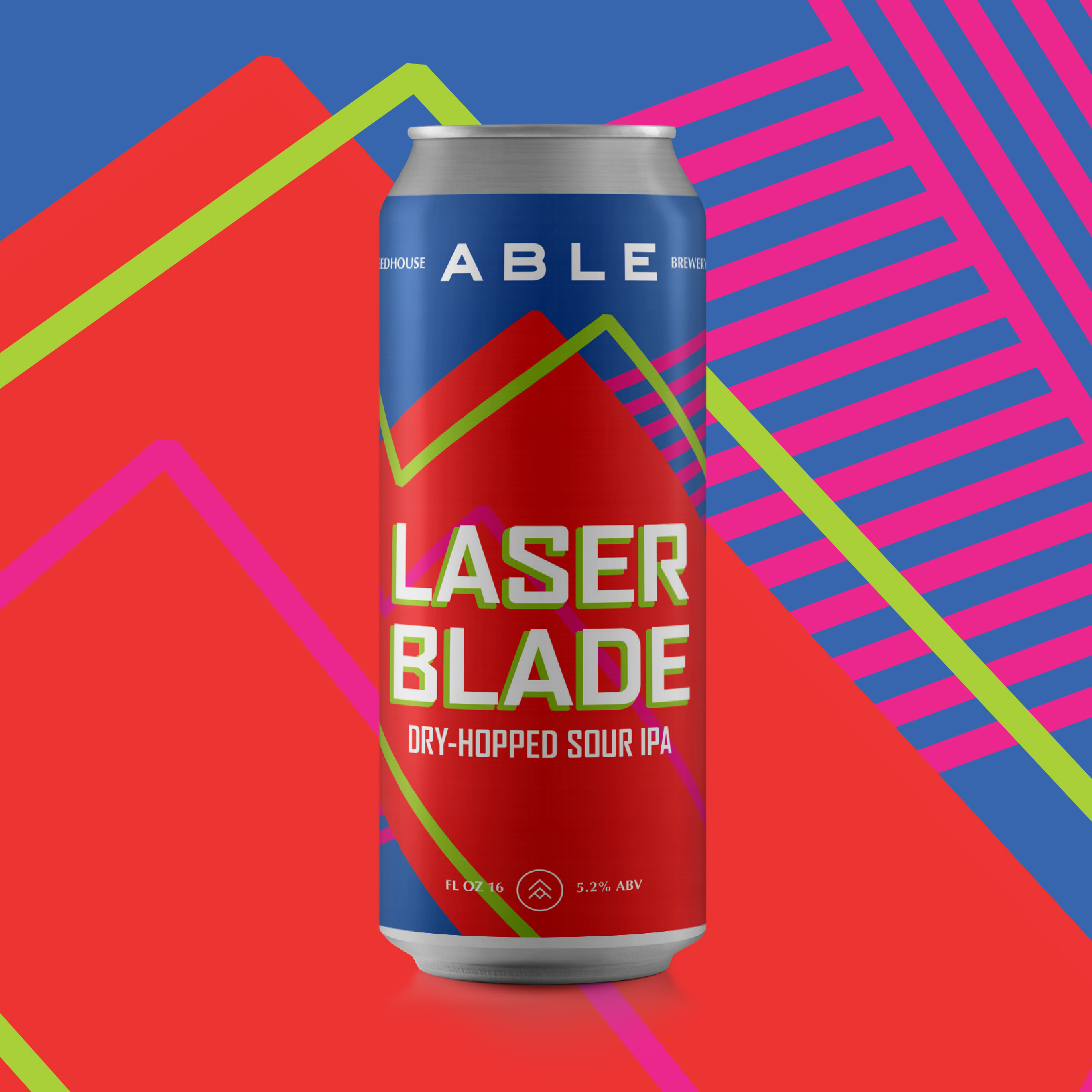 A NEW Dry Hopped Summer Sour OUT NOW for Sipping
Minneapolis –Able Seedhouse + Brewery in Northeast Minneapolis is unveiling a new dry-hopped sour IPA perfect for porches, patios, grilling and hanging this summer. Laser Blade is crafted with amarillo and zythos hops to give the beer flavors of tangerine, mandarin orange, strawberry and white grape. The result is a clean and refreshing beer for kicking back with your crowd.
"For Laser Blade, I wanted to take a nice clean, crisp kettle sour and use some fun hops to show how cool dry hopping a sour can be," says Able Head Brewer Bobby Blasey. "It's awesome in dry hopped sours how the flavors from the dry hops trick your tongue into thinking about fresh fruit because of the high acidity. With the tartness you get tons of fruity flavors without even adding fruit."
Laser Blade is a light gold IPA with 5.2% ABV and 5 IBU. Stop by Able's pick-up window to stock up on Laser Blade starting June 11th and in local retailers on June 15th.
For samples, interview opportunities or additional details, please contact Kelly Plummer at
651-206-9852.
ABLE Seedhouse + Brewery
Founded in 2015, Able Seedhouse + Brewery is a community of creative, hard-working and thoughtful people dedicated to building locally inspired and ultra-fresh beer. Every concept, piece of art, package, design, and beer poured at Able are the result of a very curious group of people and the community supporting them. ABLE is located in the Arts District of Northeast Minneapolis at 1121 Quincy St NE. ABLE is also home to Animals Barbeque Company. To learn more, go to: www.ablebeer.com.
BE YOU. BE ABLE.
###
Contact Info
Company: Able Seedhouse + Brewery
Contact: Kelly Plummer
Email: kelly@superstarpr.com