Official description: Coastal Sunshine is brewed with barley, spelt, red and white wheat before souring with Forager Brewery's lactobacillus blend. Fermented atop mouth watering passion fruit, drippy mango, ripe guava and juicy pineapple. This sour ale will transport you to a tropical paradise, no matter the season.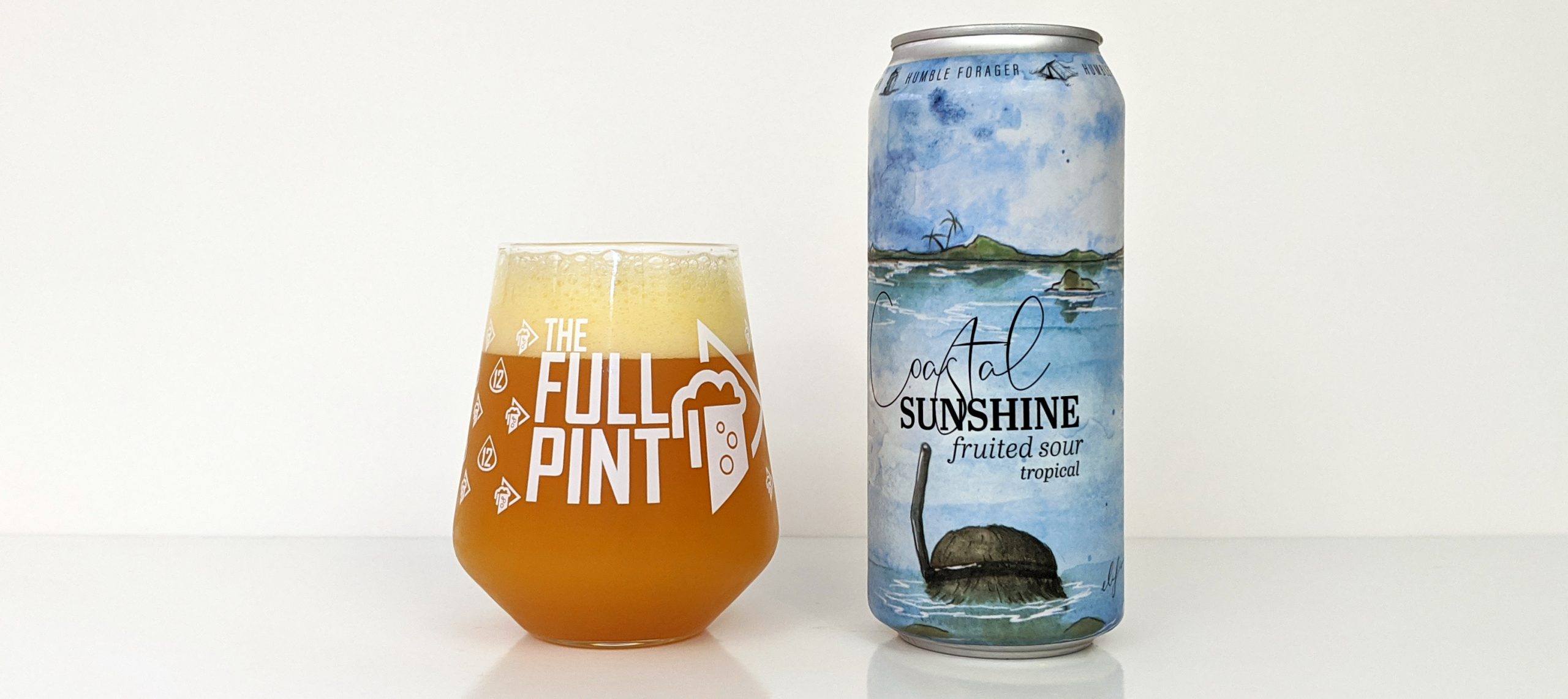 Humble Forager Brewery – Humble Forager Coastal Sunshine with Passion Fruit, Mango, Guava, Pineapple – 16oz can served in Rastal Harmony glass – 6% ABV
Background
This is the first beer I've had from Humble Forager (Waunakee, WI), which is located outside Madison, WI. Humble Forager apparently is a spin-off, specialty beer brand of Forager Brewery in Rochester, MN. Also worth noting, Coastal Sunshine is not a beer but rather a series of beers. For this review, I tried only one version: Passion Fruit, Mango, Guava, Pineapple.
Review
I'm sampling the passion fruit, mango, guava, and pineapple version of Coastal Sunshine from a 16oz can that has an easy-to-read packaging date of 4/15/20, which places this beer at around 7 weeks old at the time of review. Into my glass, Coastal Sunshine is an opaque, unfiltered mango juice color with almost artificial-looking yellow foam that fizzes out quickly. This is definitely one of the most unusual beers I've ever seen lending itself closer to a mimosa or fruit smoothie.
Bringing up the glass, Coastal Sunshine rewards you with an incredible aroma of ripe mango, seedy passion fruit, and sweet canned Dole pineapple. Just like the appearance, Coastal Sunshine still has far more in common with a fruit juice cocktail. Dig in and there's even more of the same: dripping wet ripe mango is front and center with tempered acidity and mid-range sweetness. It's perfectly balanced with a touch of saltiness and lactic-driven yogurty fatness. Because of the moderate sugar, the fruit juice flavors really pop while lower acidity makes the beer bright and refreshing. Pineapple and passion fruit are present but play second fiddle. The mouthfeel is almost chewy thanks to a ludicrous amount of fruit pulp in suspension plus the proteinaceous wheat and spelt additions. The end result is a mega juice bomb that happens to also be a well-mannered sour ale.
Perceived Specs for Humble Forager Coastal Sunshine with Passion Fruit, Mango, Guava, Pineapple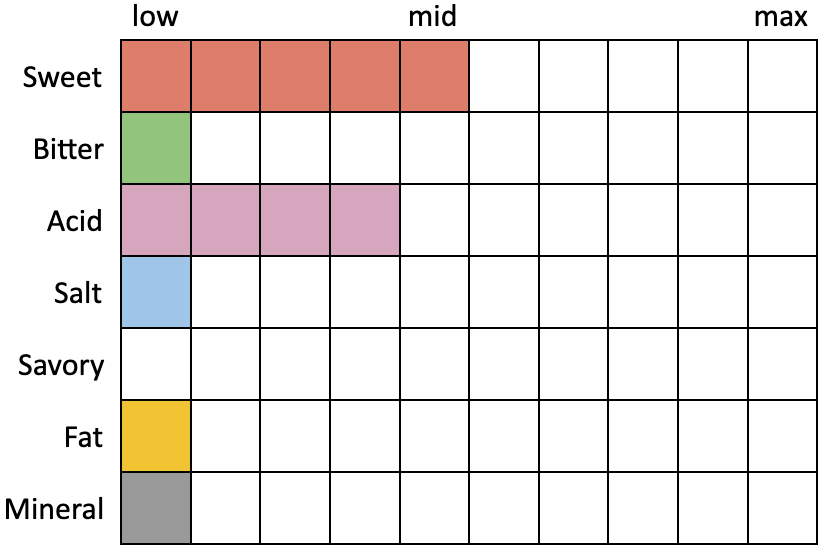 Conclusion
Many modern fruit sours I've sampled go way overboard on acidity to the point where you can't appreciate the fruit underneath. As a reaction, several craft breweries have released half-sour beers like Sierra Nevada Wild Little Thing or Firestone Walker's Rosalie. These are much more drinkable, but the fruit aspect is toned down significantly, too. Coastal Sunshine gets it perfect with an absolutely colossal amount of tropical fruit content coupled with enough sweetness to get those flavors to pop and just enough acidity to give the beer a bright, refreshing character. It also happens to be an over-the-top juice bomb that tastes more like a pulpy mango smoothie than any beer I've had. Still, I love it.
Similar Beers
Check out some of my recently reviewed fruit beers: Sierra Nevada Wild Little Thing, Stone Notorious P.O.G., Wild Barrel Vice POG, Firestone Walker Rosalie Beer Rosé, New Belgium Mural, Sixpoint Berry Jammer, Rhinegeist Little Bubs and Slangria.
*         *        *
The Full Pint is a fully independent website dedicated to bringing you the highest quality reviews of today's craft beer. Our team has no financial conflicts of interest with the beer industry in order to give you the least biased information out there in today's craft beer world. Please use the comment section below for general comments about this beer and/or our review. If you would like to see a specific beer reviewed or have general comments on reviews, please email info(at)thefullpint.com. For more information on how we review beer read here.