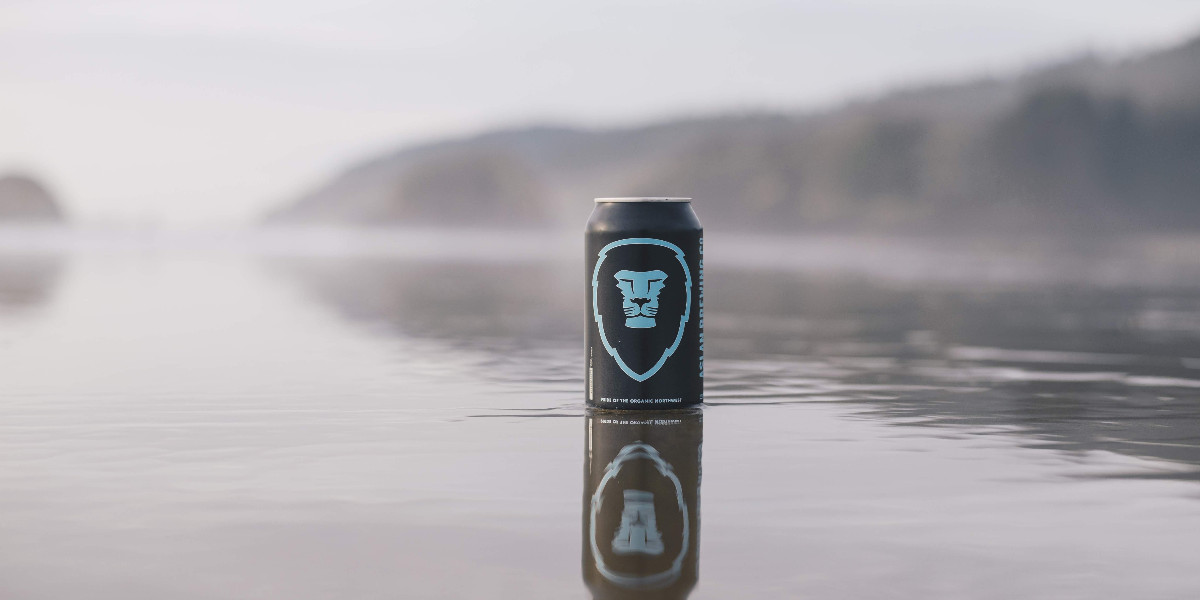 A fact all craft beer drinkers know: Good beer relies on good water. Water is undeniably the most critical ingredient in beer, making up 90 to 95 percent of a beer.
Although the Center for Disease Control and Prevention says that the United States has one of the safest public drinking water supplies, there are emerging issues with Americans' water. These concerns prompted the National Resources Defense Council (NRDC) to create Brewers for Clean Water in 2013. Since then, the initiative has been gaining ground. The fight for clean water is on.
Brewers for Clean Water Gets its Start
In 2013, NRDC began working with several organizations in the environmental community to push the Environmental Protection Agency to clarify which waterways were protected by the Clean Water Act (CWA). "This was – and still is – a subject of great confusion," says Becky Hammer, senior attorney and deputy director of Federal Water Policy for NRDC.
To aid their efforts, NRDC began investigating what other voices they could partner with to make sure water sources were protected. Breweries were a natural fit. "No matter the size, breweries intuitively understand that they need to have clean water," Hammer says.
NRDC first began reaching out to breweries in the Midwest. As word got out, big-name breweries like Allagash and Sierra Nevada joined its movement. And their efforts paid off. In 2015, the Congress passed the rule they'd been pushing for limiting water pollution.
In 2016, everything changed when the new administration took over. Since then, the NRDC has been playing defense in response to a multi-phased rollback by the government that will undo CWA. "They put out their own rule that redefines protected waterways in ways that are worse than how it was in 2015," Hammer says.
As a result, fewer waterways are protected under these new rules. The threat is a problem everywhere, but certain parts of the country will be hit hardest. In Arizona, for instance, 80 percent of its waterways will no longer be protected under the CWA. Breweries are paying attention, and it's safe to say that many are worried.
The cause for concern
If you've ever brewed beer, you know that mineral content matters. "How hard or soft water is in the area can be problematic," says Layne Carter, local brand and sustainability manager at Aslan Brewing Company in Bellingham, Wash. "Depending on where you live, the mineral content might be a lot for a brewer to work around."
In Bellingham, for instance, water is drawn from Lake Whatcom and, occasionally, the middle fork of the Nooksack River. Because the water is soft, it's perfect for brewing beer. "We're basically starting with a blank canvass, and we can add minerals if we want," says Frank Trosset, Aslan's head brewer.
For Cahaba Brewing Company in Birmingham, Ala. "The water in Birmingham has always been among the top-rated across the country," says Eric Meyer, Cahaba's co-founder and brewer. "Yet because there could always be a change in the water chemistry with heavy rains or changes in the water treatment plant, we have charcoal filters and constantly check our water."
Cahaba has a full lab to test the water, which generally takes about 15 minutes. Cahaba brews two days a week, and on the first day of every brewing cycle, the brewery tests the water. It doesn't usually get tested the second day, as Meyer assumes the water will be the same.
While these breweries and others haven't yet encountered issues with water quality, there is growing concern. "There's absolutely a sense of urgency," Carter says. "Whether or not it be in our area, we know that advocating for clean water is important, especially considering recent changes in environmental protection and water supply safeguarding."
Enter Brewers for Clean Water, which currently consists of over 100 breweries. It costs nothing to join – filling out a simple form is the only step to becoming a member, outside of having the brewery's name listed on the web site as a supporter.
Once breweries are registered, they can decide what actions by the NRDC they want to endorse. For instance, when NRDC composed a letter to the administration opposing some of its clean water rollbacks, breweries could choose whether or not they wanted to add their signature. The situation was the same when NRDC sent letters to oppose the administration's attempts to weaken water standards for coal-fired plants.
Becoming Part of the Clean Water Movement
It seems like every brewery should want to be part of this movement. But Hammer suspects there are a few reasons that may be holding breweries back.
For starters, capacity issues are an obstacle for some. "Some breweries are so small that the only person reading the emails is the owner who's also trying to run the business," Hammer says. While it requires only a minimal time commitment to participate, brewery owners do have to read emails and letters to decide if they want to sign on. "For some small breweries, they just don't have time to do this."
Some breweries also cite political reasons. "Some believe that advocating policy issues would be perceived by customers as a political move," Hammer says. "They don't think it's worth losing business if customers who support the Trump administration get mad."
Yet outside of those two reasons, there's little reason not to join. Hammer also admits constraints by time limits in getting the word out to breweries. "With over 8,000 breweries in the country, I don't have time to email each one of them," she says. Fortunately, breweries that want to participate don't need to wait for Hammer to contact them. They can fill out a form online  and wait for confirmation of their registration.
Joining was a no-brainer for Bent Paddle Brewing Company in Duluth, Minnesota. "We had already been putting out statements about how important water is for us," says Laura Mullen, co-founder and VP of marketing and outreach. Bent Paddle sources its water from Lake Superior, which is renowned for its quality. "We have such neutral water here that it can mimic any water table in the world, and clean water matters to our bottom line."
Aslan Brewing also didn't hesitate. "Our team at Aslan takes a lot of pride in our sustainability efforts," Carter says. "Being a large brewery in a small town, we strive to do as much advocacy for the environment as possible, and we welcome any chance to be a voice in the craft beer industry when it comes to protecting our planet."
While Meyer understands why breweries might be skeptical at first, he believes the benefits outweigh any negatives. "The biggest benefit is that as breweries, we're united as one voice under an organization that knows how to word things the right way," he says, adding that having a voice will be vital when the government lessens restrictions on water quality, which could then add more impurities to the water. "Any changes in water quality will have a big impact on the craft beer industry."
CraftBeer.com is fully dedicated to small and independent U.S. breweries. We are published by the Brewers Association, the not-for-profit trade group dedicated to promoting and protecting America's small and independent craft brewers. Stories and opinions shared on CraftBeer.com do not imply endorsement by or positions taken by the Brewers Association or its members.