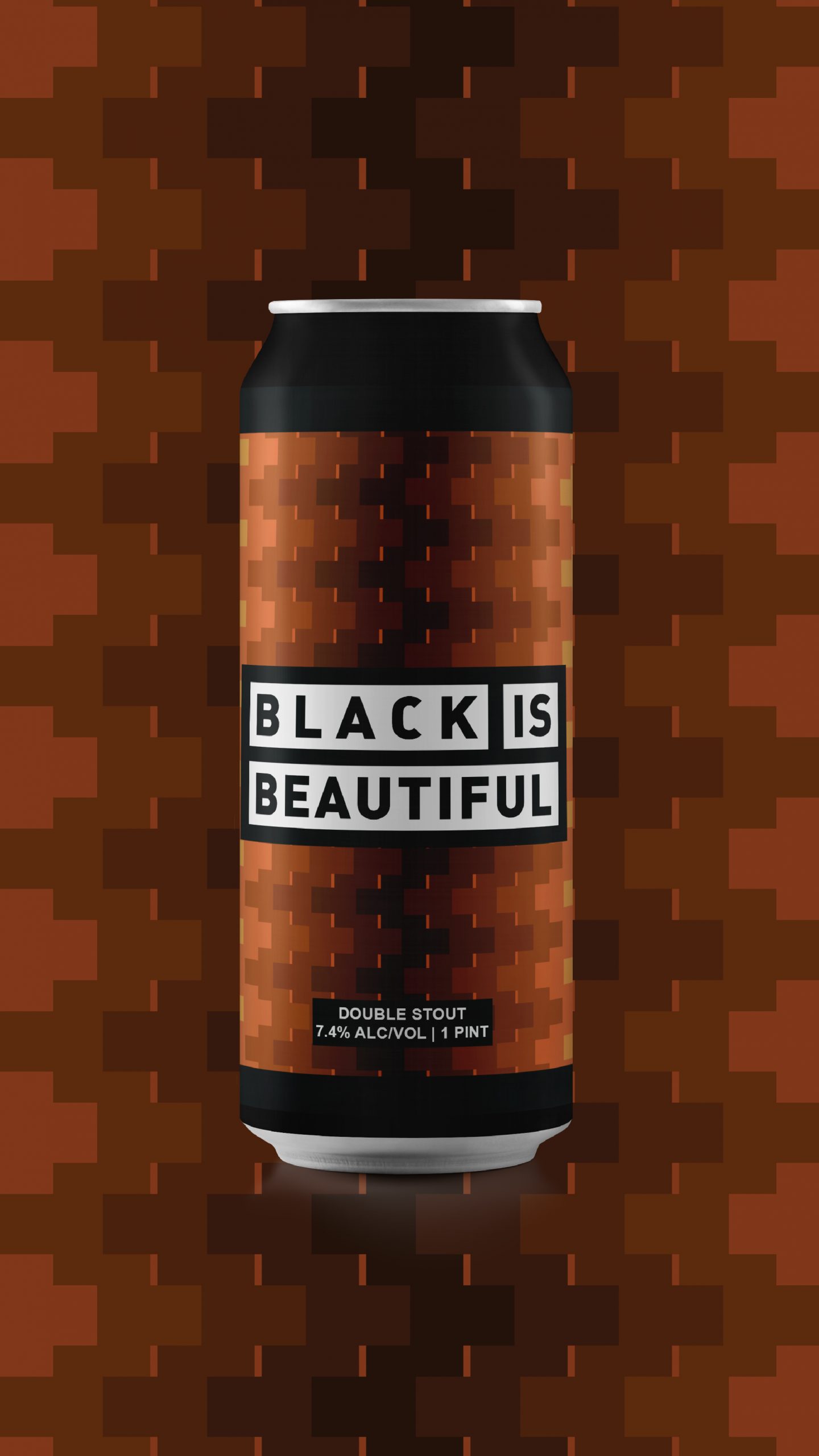 Imperial Stout Inspired by a Passion and Pursuit of Positive Change In the Response to
Racial Injustices in Minneapolis and Beyond
Minneapolis (July 23, 2020) – Able Seedhouse + Brewery in Northeast Minneapolis is always seeking to be a place that is involved in the community and serves its members. That said, the brewery is doing what it does best; using beer to support positive change, continued awareness and hopefully, measurable growth.
The Black is Beautiful initiative is a collaborative effort launched by Weathered Souls Brewing in San Antonio and African American head brewer and co-owner Marcus Baskerville. "We are proud to join hundreds of breweries nationwide, to raise awareness about the injustices people of color have faced for too long." All proceeds from the sale of Able's Black is Beautiful stout will be donated back to local organizations fighting for equity, justice and empowerment in our communities.
"We're all asking ourselves: What can I do to help? Here at Able, we're using beer as a way to amplify the voices of those who have suffered at the hands of a broken system," says Matt Johnson, Owner of Able Seedhouse + Brewery.
The Black is Beautiful release from Able Seedhouse + Brewery also highlights its collaboration with Arbeiter Brewing Co. "They're friends of ours and are located at Lake and Minnehaha, close to where the riots took place," says Able Head Brewer Bobby Blasey. "We're hoping this release will make more people aware of them as they get ready to open soon."
"Being in the heart of the riots and revolution while seeing our neighbors lose their business but also justice being served was a surreal experience," says Garth Blomberg, Co-Founder, Arbeiter Brewing Company. "Not being able to brew ourselves yet, it was a no-brainer to jump on this collaboration with Able Brewery, to raise money for local businesses we lost and to empower the black community and community-led safety initiatives."
Black is Beautiful from Able Seedhouse + Brewery is a rich, sweet and decadent stout with a 7.4% ABV and 12 IBU.  Give it a try in the Able taproom starting Friday, July 24th and find Black is Beautiful on local shelves beginning Monday, July 27th. 100% of the proceeds from Able sales of Black is Beautiful will go to the following organizations: Reclaim the Block, Urban League Twin Cities and We Love Lake Street. For samples, interview opportunities or additional details, please contact Kelly Plummer at 651-206-9852 or kelly@superstarpr.com.
ABLE Seedhouse + Brewery
Founded in 2015, Able Seedhouse + Brewery is a community of creative, hard-working and thoughtful people dedicated to building locally inspired and ultra-fresh beer. Every concept, piece of art, package, design, and beer poured at Able are the result of a very curious group of people and the community supporting them. ABLE is located in the Arts District of Northeast Minneapolis at 1121 Quincy St NE. ABLE is also home to Animals Barbeque Company. To learn more, go to: www.ablebeer.com.
SHOW UP. SPEAK OUT. BE ABLE.
###
Contact Info
Company: Able Seedhouse + Brewery
Contact: Kelly Plummer
Email: kelly@superstarpr.com